Welcome to Cleardrift Tackle
Since 2008, Cleardrift Tackle has been manufacturing and designing top-notch Clear Plastic Floats and now produces Soft Plastic products at a affordable price for our customers.
Our goal from the beginning is to produce the best quality products from Clear Plastic Floats to Stinger Blade Lures and our Soft Plastic Baits.
Here's a great simple tutorial video on how to rig up our Soft Beads with Cleardrift's Clear Bobber Stoppers!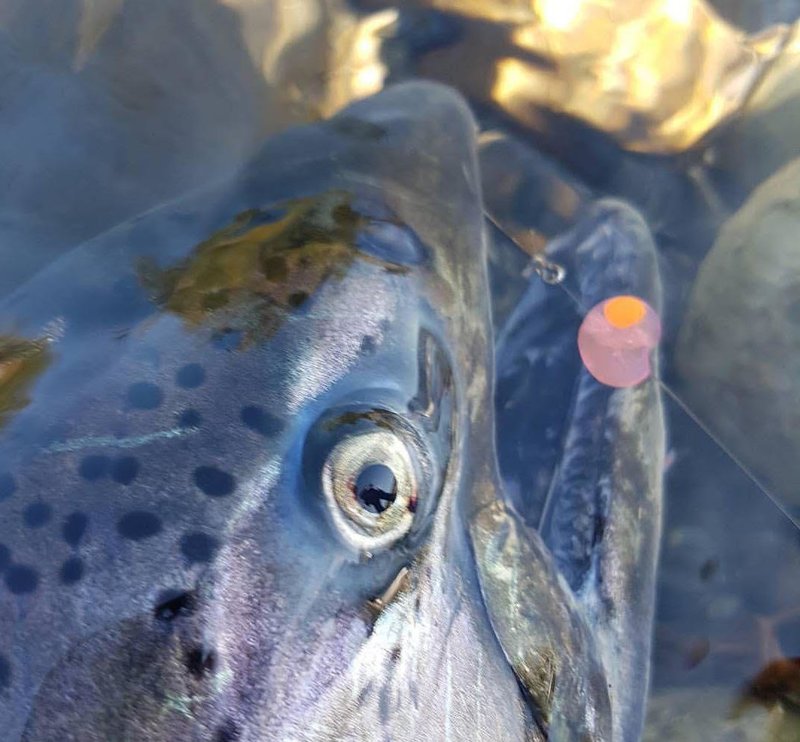 Great photo of our Embryo Soft Beads: Candy Apple with Orange Dot in the mouth of Chinook Salmon! Shows how effective they really are!