Stinger Blade (Hammered Finish): Chartreuse/Silver
Stinger Blades: Chartreuse/Silver (Hammered Finished).
Sizes available:
#1 - Small.
#2 - Medium.

#3 - Large.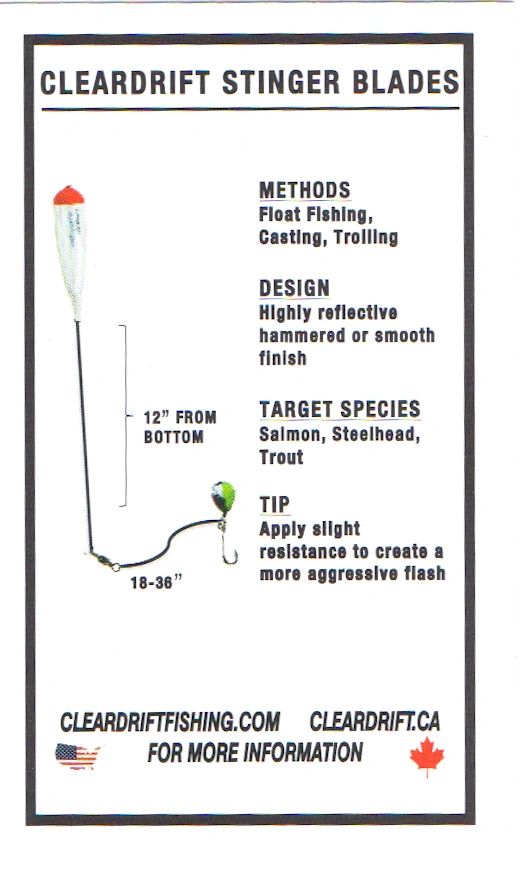 Here are some useful youtube videos on how to use our Stinger Blades shown below!
How to Float Fish with Stinger Blades for Steelhead/Salmon.
Underwater Footage: Stinger Blades In Action!